Are you getting bored of scrolling endlessly through your newsfeed?
Are you looking for activities worth spending your time, energy, and effort for? Are you passionate about preserving the dying environment in the Philippines?
If you said yes to these three, I have some good news for you. Here are three environmental organizations that need passionate and bright volunteers like you to help them out in the comforts of your own home!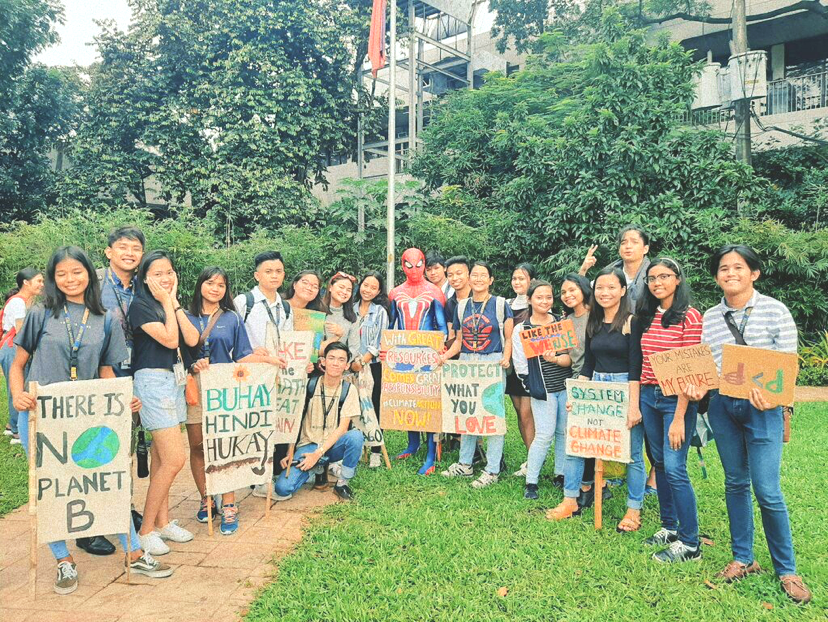 1. Greenpeace Philippines
What do they do:
Greenpeace is a global organization that campaigns for environmental preservation through behavioral change and peace-keeping. With hundreds of branches all over the world, Greenpeace works toward a sustainable future for Filipinos through championing environmentally-friendly advocacies.
Brief history:
Greenpeace started out in 1971 after a group of activists peacefully protested against nuclear testing off the coast of Alaska. Since then, thousands of people have been inspired by these committed individuals and followed suit. Now, Greenpeace is now active in all parts of the world including the Philippines, where they established their first office in March 2000.
Volunteer programs:
Classrooms For Future: Due to the large volume of students who wanted to volunteer for Greenpeace, the organization decided to launch Classrooms for Future. This program intends to equip students with the knowledge and skills that they can use to help the environment. With the help of environmental experts, Greenpeace staff, and NGOs, students will be equipped with tools and skills to help out in their own communities through online Zoom classes.
Flex Mo City Mo: This flagship initiative by Greenpeace serves as a form of citizen patrol. It encourages individuals to be observant about the environmental situation in their own respective cities. As a form of citizen journalism, it calls residents on to report both good and bad actions undertaken by their city officials with regards to environmental problems that their cities face.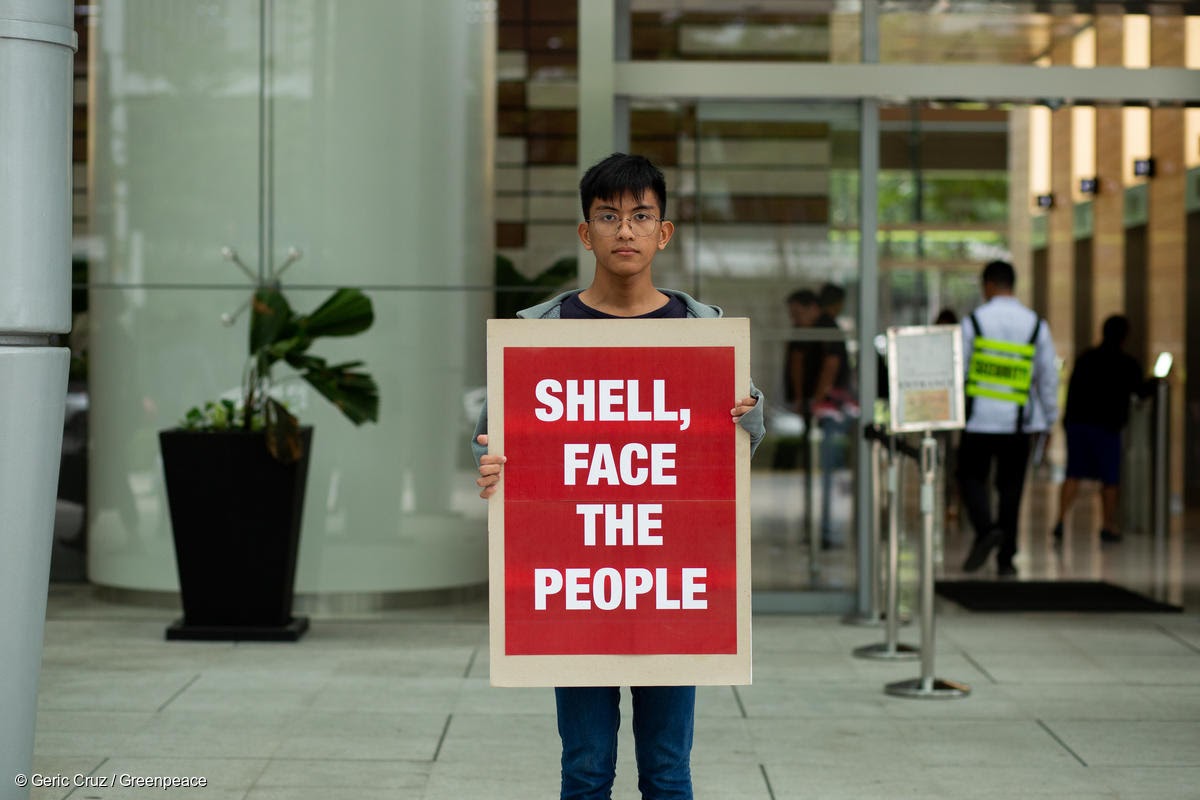 Examples of milestones reached with help of volunteers:
Greenpeace Philippines believes that volunteers are the heart and soul of the organization. Volunteers are deemed essential in carrying out the objectives of the organization, as Greenpeace puts prime importance on the power of collective action.
With this, Greenpeace has since then created in-organization activities to help hone their volunteers in developing their skills in order to better serve the organization. Training has been hands-on, from pre-deployment training before conducting activities to in-org skills sharing among volunteers and staff.
It seems that this strategy when dealing with volunteers has paid off. Because of this, Greenpeace volunteers have become independent thinkers with innovative ideas that help improve situations around them. For instance, Greenpeace volunteers were actually the ones who initiated and pushed for the creation of bike lanes during the onset of the community quarantine in Metro Manila.
How you can help:
Greenpeace lists a number of ways in which you can do to help their organization. You may choose to donate to them, sign a petition for a cause of your choice, or join Greenpeace as a volunteer!
How to contact:
Interested volunteers can reach out to Greenpeace through their website, or through their Facebook page. With your help, we can help shape a #BetterNormal.
2. Haribon Foundation
What do they do:
Haribon Foundation is the Philippines' pioneer organization for environmental conservation. As a non-profit advocacy organization, Haribon aims to bring out the biodiversity champion in everyone.
Through constituency-building, community empowerment, and multi-disciplinary approaches, Haribon pushes for the conservation of biodiversity in the Philippines.
Brief history:
Now on it's 48th year, Haribon Foundation shows no signs of slowing down. Founded in 1972 by a group of passionate volunteers, Haribon Foundation gave way to the Philippine environmental movement. From a small birdwatching society, Haribon has come all the way, as they have now evolved into a large foundation that mobilizes thousands of volunteers to fight for the country's environment.
Volunteer programs (from interview notes and website):
For Haribon, volunteers are at the heart of the organization. Every year, the foundation organizes a thousand volunteers for their two main projects:
Forests for Life Movement: Since 2005, this initiative aims to restore Philippine rainforests through Adopt-A-Seedling and Tree Planting programs. Volunteers get to plant and nurture tree seedlings that donors pledge for every year. With this program, Haribon Foundation's vision of restoring rainforests with an 80% average survival rate is close to reality.
Biodiversity On Wheels (BOW) Program: Created in April 2012, BOW is an environmental education program which visits public schools all around the Philippines to teach kids all about environmental topics and issues through engaging and interactive activities like storytelling, coloring activities, and origami-making. With the help of almost 2,000 volunteers, the program has now reached more than 75,000 students nationwide.
Examples of milestones reached with help of volunteers:
Haribon Foundation's wide reach has inspired many to mobilize for our country's environment. Thanks to Haribon's tree planting initiative, over a million seedlings have been planted across the country in the last decade. Moreover, Haribon Foundation volunteers have also made the legislation of NIPAS (National Integrated Protected Areas System Act) possible, due to their research and evaluation efforts in collaboration with the DENR.
How you can help:
You can get involved with Haribon Foundation by becoming a Haribon member, or by becoming a Haribon intern. You may also choose to donate to them!
How to contact:
Despite the pandemic, Haribon is still calling on for volunteers to help out even in the comfort of their own homes. If you are keen on volunteering for Haribon, you can contact them on their website, or send them a message through their Facebook page.
3. Earth Island Institute
What do they do:
Earth Island Institute is an international environmental organization that promotes awareness, grassroots environmentalism and activism for the protection, conservation and restoration of nature. The organization is led by two primary departments: the advocacy team and the dolphin safe monitoring team. The former deals with organizing activities and projects related to the organization's advocacy, whereas the latter accredits companies globally fishing in Asia Pacific waters.
Brief history:
Earth Island Institute was first founded in 1982 by American environmentalist David Brower. With the help of other dedicated environmental activists, Brower sought to empower and educate people in order to preserve the environment.
Volunteer programs:
Wild for Wetlands: First initiated last February 2017, Wild for Wetlands is a yearly celebration of International Wetlands Day. This program seeks to highlight the country's wetlands with a commemoration of the culture and the arts, with activities such as concerts.
Quick Protest Action: Even the pandemic won't stop Earth Island Institute in organizing (health protocol-compliant) protests. This year, biker volunteers of Earth Island Institute organized a protest in front of the Japanese Embassy against the yearly dolphin slaughter in Japan.
Examples of milestones reached with help of volunteers:
Volunteers of Earth Island Institute have truly proved that collective action sparks concrete change. The organization is primarily responsible for the improved condition of Freedom Island, as they continuously strived to organize dedicated volunteers to clean up the said conservation site in Parañaque.
How you can help:
You can help out Earth Island Institute by signing their petitions about the Manila Bay reclamation, Beluga whale importation, or Cebu Ocean Park Dolphin and Sea Lion show cessation. You can also consider volunteering for Earth Island!
How to contact:
Earth Island Institute continues to look for volunteers who are as passionate about the environment as they are. Interested? You may reach out to them via their website, or through the organization's Facebook page.
As the old saying goes, "Even the smallest stone creates a ripple in the water." Every moment you choose to spend volunteering for these organizations significantly contributes to the improvement of our environment.